Here at The Mucci Team, we believe in being fully aware of the happenings in our community and raising awareness for great organizations that make living in Northeast Ohio so special. Last week we took our weekly meeting on the road and got an exclusive look behind the scenes at the Ronald McDonald House of Akron. If you're looking for an amazing organization to get behind, we encourage you to learn more about this one. We sure learned a lot on our tour and were completely blown away when learning about everything they do for those in need. Here's a little overview of their services: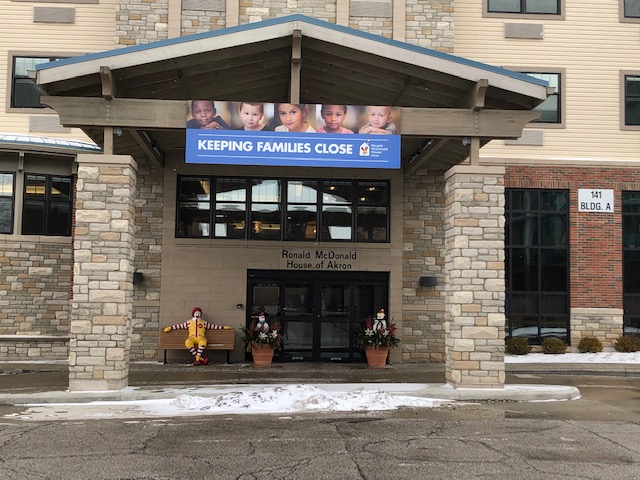 "Ronald McDonald House Akron allows parents to be close by their sick children, surrounded by a warm, peaceful, and comforting atmosphere that strengthens them during trying times. Our House gives families the ability to spend more time with their sick children, to interact with their doctors, and to make important decisions about their children's care.Through the generous gifts from our community and friends like you, Ronald McDonald House Akron has provided a unique and supportive home-like environment for children and families in need since January 1985. Every night we provide the families that we serve with a private room and bathroom, community living areas, large kitchen area and use of our fully stocked pantry. Each evening we provide a complete dinner for all our families. Our services are provided with the minimal request of a $20 per night donation however, no one is turned away due to the inability to pay. We are privately funded and supported by a generous community."
That's right…they are privately funded by the community! That was something that really surprised us and made us want to do even more for this amazing cause. We really couldn't imagine what these families are going through, and for this kind of organization to be around for them in these difficult times is something quite special.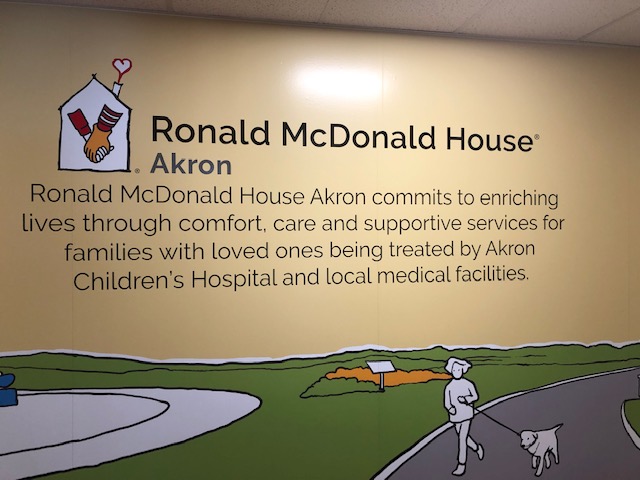 We encourage you to learn more about this amazing place. You can schedule your own tour by contacting their office at 330-253-5400 or emailing Aristea at aristea@rmhakron.org to set up a specific time for your visit.To donate money or items, visit http://rmhakron.org/how-you-can-help/donate/">http://rmhakron.org/how-you-can-help/donate/ for more information.

Sending a special thanks to all of the fantastic people that work and volunteer at the Ronald McDonald House of Akron. Our hearts have been warmed by your kindness.